AxxonSoft and Orion Systems announce partnership for security sector
08/07/2013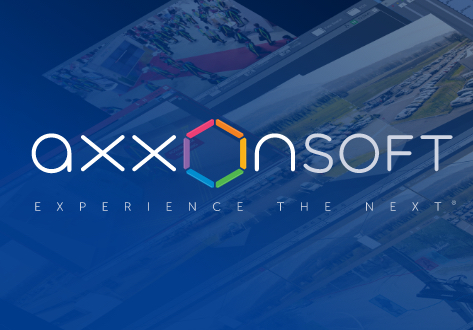 7 August 2013, Dubai, UAE – Orion Systems is delighted to announce that it is now a certified AxxonSoft Integration Partner, further reinforcing Orion's already powerful integration and development capabilities in security systems, including CCTV Surveillance, Access Control, Perimeter Protection, Integrated Alarm Systems, Valuable Asset and Personnel Tracking, and Security Control Room design, integration and deployment.
In the words of Suhail Alji, AxxonSoft Director for the Middle East & North Africa, "Orion has exceptional expertise and commitment to the security sector, with a significant focus on training its people to the highest standard. AxxonSoft and Orion are already building an outstanding relationship that will bring real value to our respective companies, and to our mutual clients and partners."
Grahame Edwards, Orion Systems CTO, added: "The quality of Orion's partner list reflects our strategy of looking to collaborate with only the very best organizations, and is also a tremendous endorsement of our people. AxxonSoft is a clear global leader in security, whose vision, innovation and technology greatly enhance our ability to provide end-to-end solutions in the security sector."
About Orion
Orion is a Master Systems Integrator (MSI) and a software application and driver development house, whose solutions deliver total real-time situational awareness and control to its clients. Orion is headquartered in the UAE, a prime international hub for business and high-tech, and has the ability and the resources to work anywhere in the world in the most challenging conditions. Its business and technical leadership have a long-standing and highly successful history in the Middle East, Europe and USA. Key factors influencing partner decisions to work with Orion are Orion's extensive expertise, collaborative culture, speed of response, and ease of doing business with the company. www.orionsystems.com
About AxxonSoft
AxxonSoft is a leading developer of open video management platforms and integrated security systems. The company's partners include over 2,500 companies, performing more then 1,500 installations every month. With over 30 offices and representatives in all key regions, AxxonSoft is able to guarantee quick deliveries and top-tier support to partners everywhere in the world. AxxonSoft products are at the heart of over 100 Safe City systems and security systems at airports, ports, banks, industrial facilities, retail chains, and gas station chains, as well as many other public- and private-sector facilities around the globe. For more information visit:
www.axxonsoft.com